Hostingscenes – Anspruchsvolles Hosting in Sekunden
Maximale Freiheit für Ihre Projekte durch die neue Baremetal-Cloud von hostNET!
Ressourcen frei konfigurierbar
10 Betriebssysteme zur Auswahl
Vorgefertigte Scenes für anspruchsvolle Hosting-Szenarien per Mausklick
Sicherer Consolenzugriff über Browser & Mobilgeräte
Kostenlose SSL-Zertifikate
Freier Traffic, keine künstliche Begrenzung
Einfache Festplatten-Verwaltung per GUI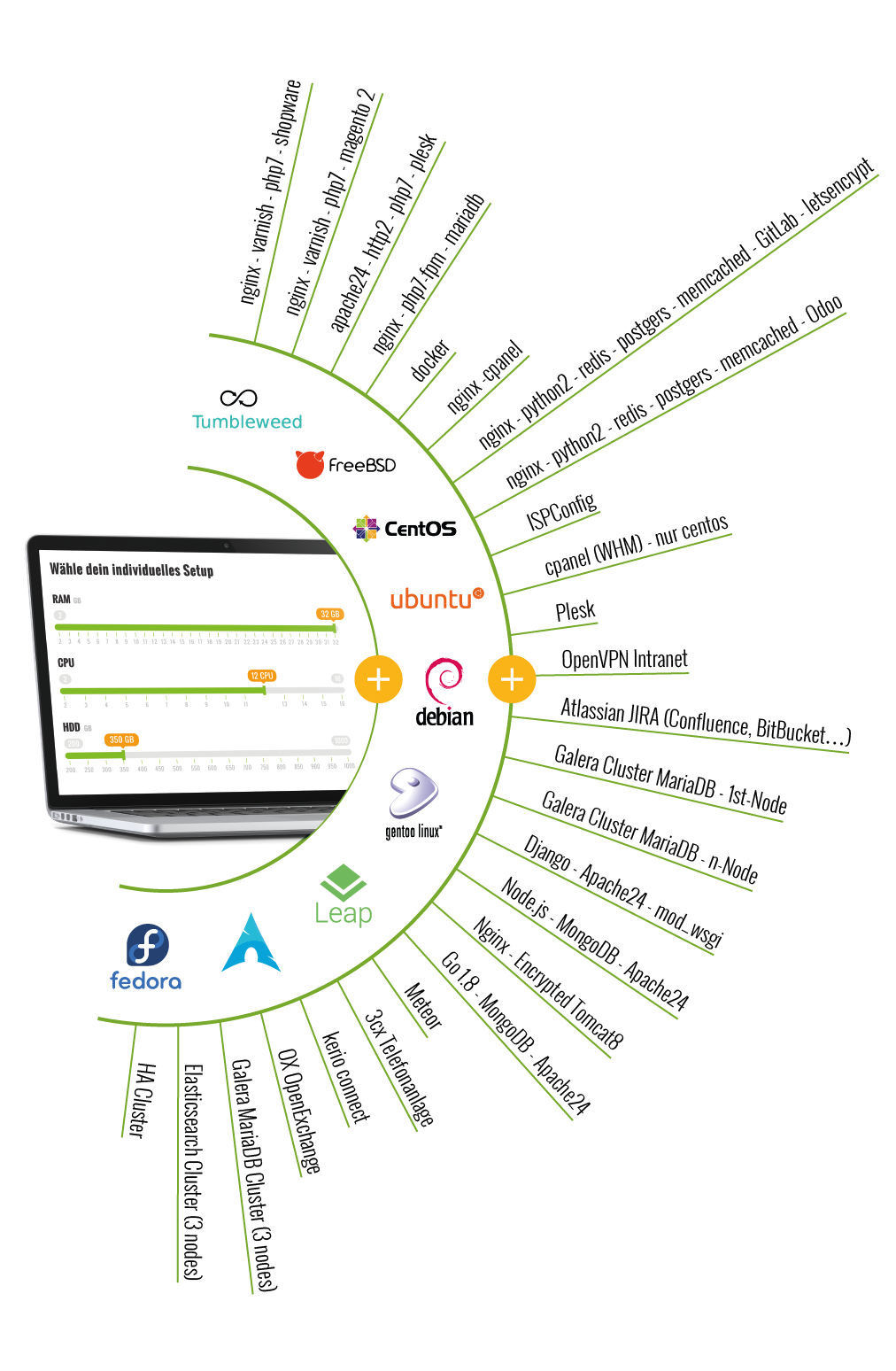 Hosting made in Germany – Willkommen beim Original
Made with in Bremen
Managed-Root Cloud – Die Lösung für CMS, Online-Shops und Reseller
Nutzen Sie die Freiheit eines Root-Servers, die Sicherheit eines Managed-Servers und die präzise Anpassung der Ressourcen!
Die Managed-Root Cloud Server bieten für Agenturen, Freelancern und Selbstnutzern unerreichte Features, um die Arbeit leichter zu machen. Und das bei minimalen Kosten, die Sie jederzeit voll im Griff haben!
Hosting Systeme
Installieren Sie hunderte Anwendungen wie WordPress, Shopware, Typo3 — in Sekunden. Komfortabel und kostenlos professionelle Anwendungen per Mausklick installieren und sofort loslegen!
Dedicated Managed-Root Server – Das Beste beider Welten!
Will man zwei Gegensätze vereinigen, liegt es meist daran, dass beide Seiten etwas besitzen, das man hervorheben will - aber meist auch etwas, das man besser nicht haben möchte.
Genau das war unsere Triebfeder: einerseits die Vorteile eines Managed-Servers mit seiner Einfachheit und Sicherheit für den Kunden, andererseits die mächtige Flexibilität eines Root-Servers mit seiner Freiheit. Durch Veränderungen des Kernels, Anpassungen und Absicherungen der Pfadstrukturen und einigen anderen Techniken konnten wir tatsächlich erreichen, was bisher nicht möglich war: das Beste beider Welten!
Hosting made in Germany – Willkommen beim Original
Made with in Bremen
Agentur Server – ausgezeichnet!
Als DIE Pioniere im Reseller-Geschäft bieten wir seit über 20 Jahren die besten Server für Agenturen, Hosting-Reseller und Freelancer. Immer mit aktuellster Technik und den modernsten Features für alle, die eine wirklich verlässliche Basis für ihre Dienstleistungen benötigen.

Nicht umsonst haben uns die Leser der t3n zum besten Reseller-Provider in Deutschland gewählt.*
Ideal für Reseller - vom Einsteiger bis zum Profi
Hochleistung für Multidomainhosting
easyTECC® Bedienoberfläche für Reseller und Kunden
Auto-Installer für CMS, Shopsysteme etc.
Vollwertige SSL Zertifikate kostenlos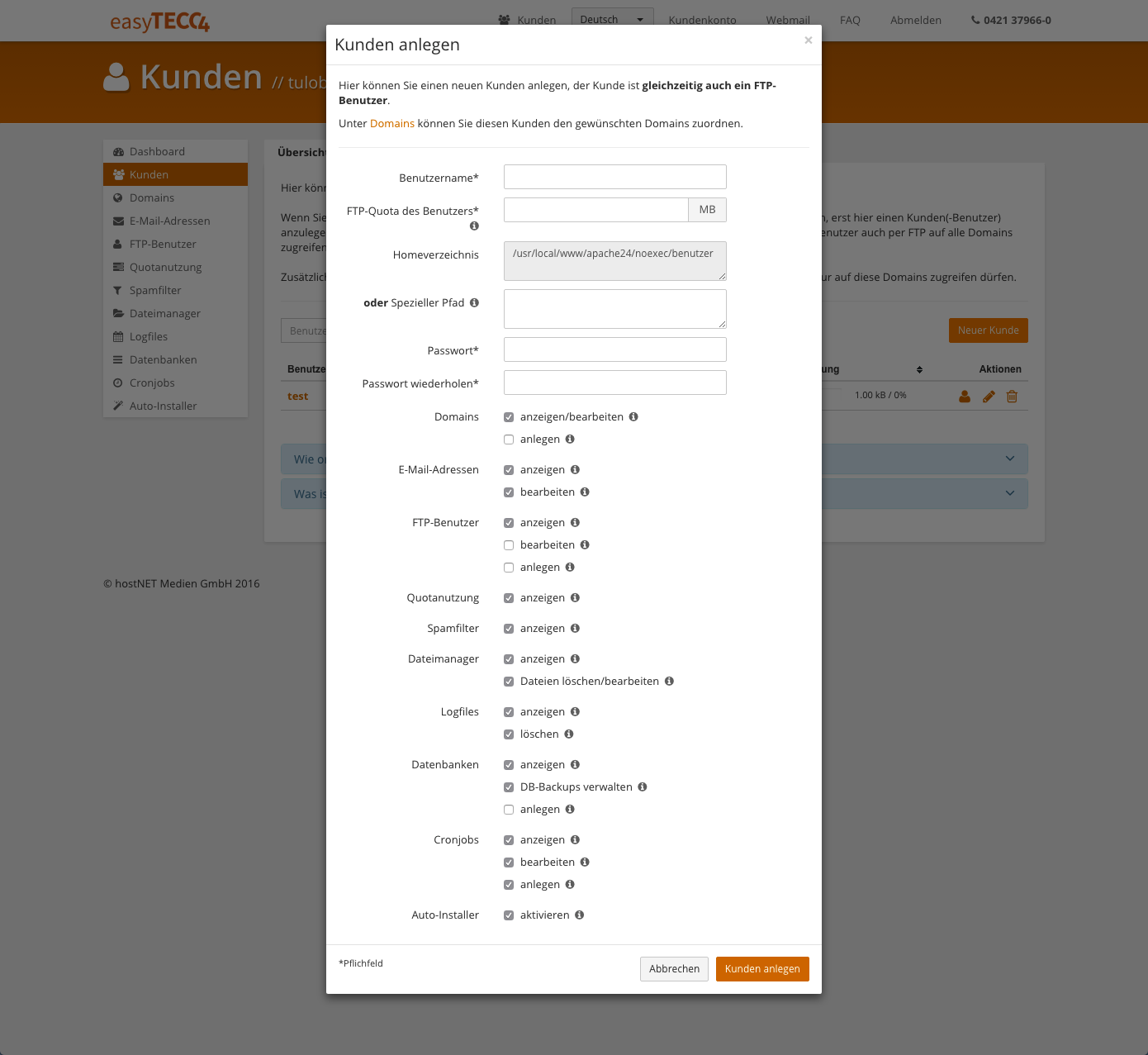 Hosting made in Germany
Physikalische Sicherheit
Unser Tier3+ Rechenzentren in Deutschland bietet Brandschutz (Früherkennung und Löschung), redundante Auslegung, Zutrittskontrolle und andere physikalische Massnahmen zum Schutz Ihrer Daten. Zusätzlich ist das RZ durch einen Wachschutz gesichert, der 24h am Tag vor Ort ist.
Anbindung
Unsere Anbindungen sind nicht nur über verschiedene Anbindungen redundant, sondern auch physikalisch durch sog. Nord-Süd-Zuführungen. Die Bandbreite unserer Leitungen wird ständig angepasst - unsere Vorgabe ist selbst in Peak-Zeiten nicht über 50% unserer Gesamtanbindung zu liegen.
Innovationen
Unsere physikalischen und virtuellen Entwicklungen bringen uns seit vielen Jahren technologisch weiter als die meisten Mitbewerber. Sei es unser weltweit einmaliges Managed-Root-System, unsere Hosting-Scenes oder die Fähigkeiten unserer Cloudtechnik - Sie profitieren auch in Zukunft davon!
* https://www.facebook.com/t3nMagazin/posts/10154928580314486 - https://de.polldaddy.com/poll/9641103/